PHVAF inks agreement with Acosta's National Specialty Sales division to sell to 2,400 retailers across U.S., will later have access to 25,000 more supermarkets, such as Wal-Mart and Target
Jim Bailey, PHVAF CEO and president, terms crossover distribution into mainstream national retailers a "significant milestone" for the CBD industry; market channel is valued at $4.1 billion
OKI line to consist of CBD-infused beverages, such as iced tea and flavored infused waters, plus tinctures and capsules; it will be available to consumers in 3Q2018
Phivida Holdings Inc. (CSE: VIDA) (OTCQX: PHVAF) will launch its OKI brand of premium CBD products to consumers in 3Q2018 after gaining exposure to some 2,400 mainstream retail outlets across the U.S. when it signed an exclusive national agreement with National Specialty Sales (NSS), an Acosta company. Those stores include Whole Foods Market, Sprouts Farmers Market and National Coop Grocers. The total market channel is valued at greater than $4.1 billion in retail sales, PHVAF announced (http://nnw.fm/eJWZ9).
A video presentation of the announcement is available on the company's YouTube channel (http://nnw.fm/9xY72).
The partnership also provides the opportunity to access an additional 25,000 national grocery supermarkets such as Wal-Mart, Target, Kroger and others in Acosta's national sales network. PHVAF and Acosta are working together to develop in-store merchandising, pricing, sampling and other promotions in order to ensure the success of the OKI line. They are also seeking to maintain direct client relationships and in-store inventory levels.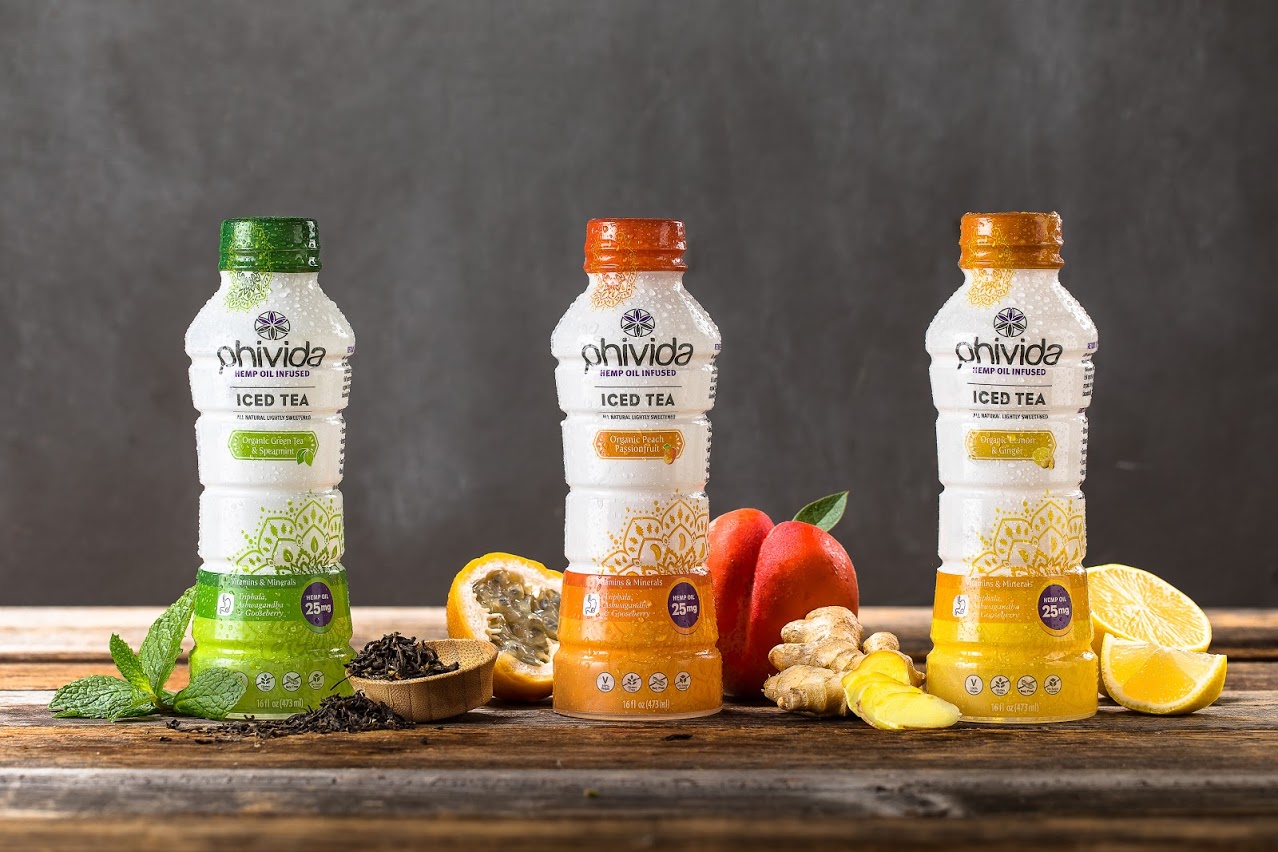 PHVAF is a Vancouver, Canada, based manufacturer of CBD derived from hemp infused into functional foods, beverages and health products. OKI is the company's newest line of CBD-infused flavored iced tea, flavor-infused waters and tinctures and capsules. PHVAF also offers the Vida line of premium hemp-infused products, which includes Hemp Oil Extract and Hemp Oil Capsules. The company was recently uplisted to the OTCQX Best Market (http://nnw.fm/4Mq4K).
Acosta is a premier food and beverage brokerage agency with more than 100 offices across the U.S. and Canada. Its NSS division has more than 475 sales associates managing the 2,400 retail natural specialty grocery stores.
In a news release, Jim Bailey, CEO and president of PHVAF, said, "This exclusive national agreement with Acosta and NSS is a major growth opportunity for Phivida, and a significant milestone for our industry overall… We are thrilled that Acosta/NSS have selected Phivida as their exclusive CBD beverage company, establishing Phivida's new OKI label as the first CBD brand to officially cross-over into national mainstream distribution across the USA."
The launch will begin within the natural/specialty channel, but it is expected that conventional retailers, such as major national grocery stores, will soon follow, according to Doug Campbell, PHVAF's chief commercial officer.
John Caruso, National SVP-Business Development Strategic Channels at Acosta, added, "CBD-hemp oil infused functional beverages and oil supplements are one of the most exciting new product lines we are bringing to the NSS division… We believe that the team, the OKI brand, and the product quality and marketing strategy make Phivida a cut above the competition and the premier offering within this category. We are excited to bring the OKI products to health and wellness-minded consumers."
For more information, visit the company's website at www.Phivida.com
More from NetworkNewsWire
About NetworkNewsWire
NetworkNewsWire (NNW) is a financial news and content distribution company that provides (1) access to a network of wire services via NetworkWire to reach all target markets, industries and demographics in the most effective manner possible, (2) article and editorial syndication to 5,000+ news outlets (3), enhanced press release services to ensure maximum impact, (4) social media distribution via the Investor Brand Network (IBN) to nearly 2 million followers, (5) a full array of corporate communications solutions, and (6) a total news coverage solution with NNW Prime. As a multifaceted organization with an extensive team of contributing journalists and writers, NNW is uniquely positioned to best serve private and public companies that desire to reach a wide audience of investors, consumers, journalists and the general public. By cutting through the overload of information in today's market, NNW brings its clients unparalleled visibility, recognition and brand awareness. NNW is where news, content and information converge.
For more information, please visit https://www.networknewswire.com
Please see full terms of use and disclaimers on the NetworkNewsWire website applicable to all content provided by NNW, wherever published or re-published: http://NNW.fm/Disclaimer
NetworkNewsWire (NNW)
New York, New York
www.networknewswire.com
212.418.1217 Office
Editor@NetworkNewsWire.com