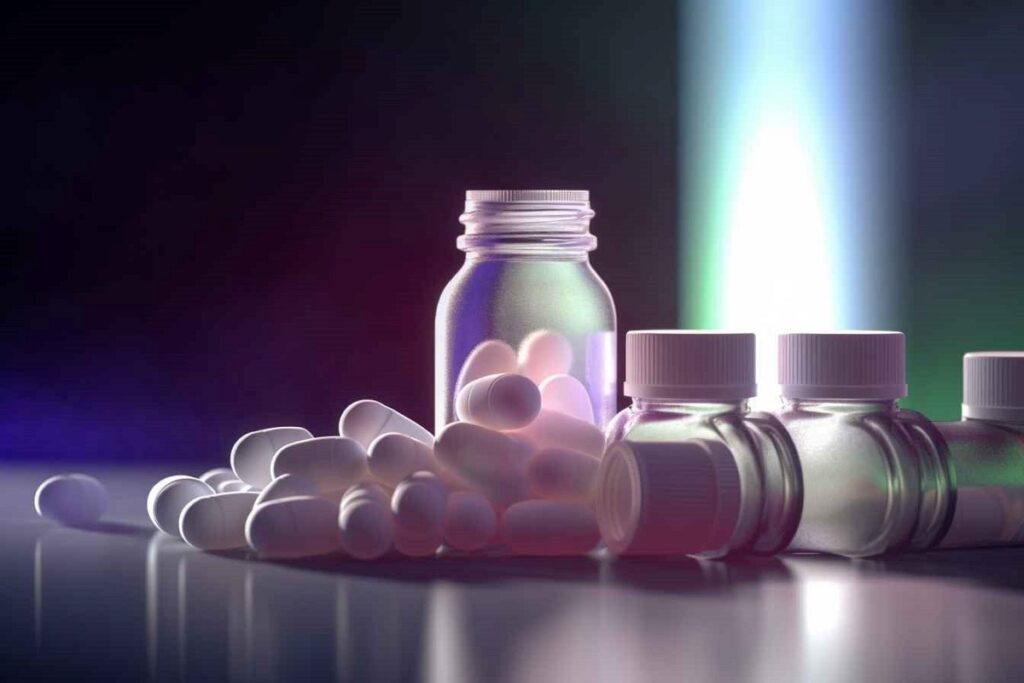 On September 28, 2023, Clene Inc. (NASDAQ: CLNN) made an exciting announcement regarding their groundbreaking research on the investigational drug CNM-Au8. In a scientific paper published in the esteemed journal Small, Clene Inc. revealed the catalytic mechanism of action behind the therapeutic properties of CNM-Au8.
The study showcased the remarkable neuroprotective abilities of CNM-Au8, attributing its success to its unique catalytic activity. When exposed to toxins that typically lead to neuronal death, CNM-Au8 treatment exhibited a remarkable ability to promote cell survival and preserve the intricate network of neurites.
To truly understand the underlying mechanisms responsible for CNM-Au8's neuroprotective function, extensive studies were conducted. These studies focused on characterizing the catalytic reactions facilitated by CNM-Au8, aiming to unravel how it effectively regulates cellular health and metabolism. The findings were nothing short of groundbreaking, shedding light on the exceptional therapeutic potential of CNM-Au8.
The distinct mechanism of action exhibited by CNM-Au8, coupled with its wide applicability in preserving neuronal health, positions it as a promising new treatment for various neurodegenerative diseases. This research opens up exciting possibilities for addressing multiple assaults on neuronal health and offers hope for patients worldwide.
Clene Inc. (NASDAQ: CLNN) Stock Performance and Financial Indicators: September 28, 2023 Analysis
CLNN stock had a relatively stable performance on September 28, 2023, with a previous close of $0.53 and an open of $0.52. Throughout the day, the stock fluctuated within a range of $0.52 to $0.55. The trading volume was 533,547 shares, which is slightly higher than the average volume of 528,357 shares over the past three months. The market capitalization of CLNN stands at $59.5 million.
Looking at the financial indicators, CLNN has experienced significant challenges in terms of earnings growth. The earnings growth for the previous year was -190.01%, indicating a substantial decline. However, there is no available information on earnings growth for the current year or the next five years. The revenue growth for the last year was also negative, with a decline of 34.58%.
The price-to-earnings (P/E) ratio for CLNN is not provided (NM), suggesting that the company may have negative earnings or no earnings at all. The price/sales ratio is 137.85, indicating that investors are willing to pay a premium for each dollar of sales generated by the company. The price/book ratio is 10.71, which suggests that the stock may be overvalued based on its book value.
Clene Inc. (NASDAQ: CLNN) operates in the health technology sector, specifically in the pharmaceuticals: major industry.
The next reporting date for CLNN is November 7, 2023. Analysts forecast an earnings per share (EPS) of -$0.10 for this quarter. The annual revenue for the previous year was $473,000, while the annual profit was -$29.9 million. The net profit margin for CLNN is a staggering -6,325.16%, indicating significant losses.
Investors should carefully consider these factors before making any investment decisions regarding CLNN stock.
CLNN Stock Shows Impressive Performance with Potential for Significant Growth: Analysts Median Target Estimate
CLNN stock had an impressive performance on September 28, 2023, based on the information provided by CNN Money. The 12-month price forecasts from six analysts for Clene Inc. had a median target of $5.00, with a high estimate of $10.00 and a low estimate of $4.00. This median estimate represents a remarkable increase of 825.93% from the last recorded price of $0.54.
The consensus among the six polled investment analysts is to buy stock in Clene Inc., and this rating has remained steady since September. This indicates a positive sentiment towards the company's future prospects.
It is important to note that the stock's current performance is not solely based on the information provided for September 28, 2023. The data source does not provide specific details about the stock's performance on that particular day. However, the 12-month price forecasts and the consensus among analysts suggest a positive outlook for Clene Inc.
In terms of financials, the current quarter's earnings per share for Clene Inc. were reported at -$0.10. Additionally, the company's sales for the same quarter amounted to $117.8K. These figures indicate that Clene Inc. may be experiencing some financial challenges in the short term.
Investors should keep an eye on Clene Inc.'s upcoming reporting date, which is set for November 7. This report may provide more insights into the company's financial performance and future prospects.
Overall, the information provided suggests that Clene Inc.'s stock has the potential for significant growth, as indicated by the high median target estimate from analysts. However, investors should carefully consider the company's financial performance and any upcoming reports before making investment decisions.
For more information on Clene visit Clene Inc. (NASDAQ: CLNN)
Third-Party Content
The NNW website may contain Third-Party Content articles and other content submitted by third parties, including articles submitted through the NNW Premium Partnership Program. All opinions, statements and representations expressed by such third parties are theirs alone and do not express or represent the views and opinions of NNW or its affiliates and owners. Content created by third parties is the sole responsibility of such third parties, and NNW does not endorse, guarantee or make representations concerning the accuracy and completeness of any third-party content. You acknowledge that by NNW providing you with this internet portal that makes accessible to you the ability to view third party content through the NNW site, NNW does not undertake any obligation to you as a reader of such content or assume any liability relating to such third-party content. NNW expressly disclaims liability relating to such third-party content. NNW and its members, affiliates, successors, assigns, officers, directors, and partners assume no responsibility or liability that may arise from the third-party content, including, but not limited to, responsibility or liability for claims for defamation, libel, slander, infringement, invasion of privacy and publicity rights, fraud, or misrepresentation, or an private right of action under the federal securities laws of the United States or common law. Notwithstanding the foregoing, NNW reserves the right to remove third-party content at any time in its sole discretion. By viewing this third-party content, you acknowledge that you have viewed, read fully, accepted and agreed to all terms of the Disclaimer at http://NNW.fm/Disclaimer.
The disclaimers on the NNW website are applicable to all content provided by NNW, wherever published or re-published are at: http://NNW.fm/Disclaimer
About NetworkNewsWire
NetworkNewsWire ("NNW") is a specialized communications platform with a focus on financial news and content distribution for private and public companies and the investment community. It is one of 60+ brands within the Dynamic Brand Portfolio @ IBN that delivers: (1) access to a vast network of wire solutions via InvestorWire to efficiently and effectively reach a myriad of target markets, demographics and diverse industries; (2) article and editorial syndication to 5,000+ outlets; (3) enhanced press release enhancement to ensure maximum impact; (4) social media distribution via IBN to millions of social media followers; and (5) a full array of tailored corporate communications solutions. With broad reach and a seasoned team of contributing journalists and writers, NNW is uniquely positioned to best serve private and public companies that want to reach a wide audience of investors, influencers, consumers, journalists and the general public. By cutting through the overload of information in today's market, NNW brings its clients unparalleled recognition and brand awareness. NNW is where breaking news, insightful content and actionable information converge.
To receive SMS text alerts from NetworkNewsWire, text "STOCKS" to 888-902-4192 (U.S. Mobile Phones Only)
For more information, please visit https://www.NetworkNewsWire.com
Please see full terms of use and disclaimers on the NetworkNewsWire website applicable to all content provided by NNW, wherever published or re-published: https://www.NetworkNewsWire.com/Disclaimer
NetworkNewsWire
New York, NY
www.NetworkNewsWire.com
212.418.1217 Office
Editor@NetworkNewsWire.com
NetworkNewsWire is powered by IBN