New symbol will signal the presence of promotional activity on companies' quote pages at OTCMarkets.com and other websites owned by the group
Misleading and manipulative stock promotion is an industry-wide concern, as it can disrupt the market and harm investors
NetworkNewsWire, an experienced corporate communications company, welcomes the change, reiterates commitment to delivering only factual content and relevant industry and company news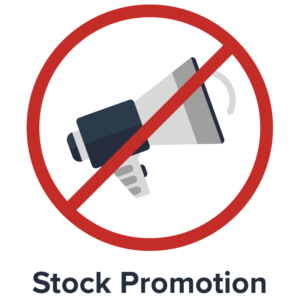 Manipulative and misleading practices of stock promotion have been a concern for the entire industry for quite some time, but, with the proliferation of online exchange platforms, social media and digital information channels, they have become a significant problem with potentially dramatic consequences for the market. Fraudulent stock promotion can harm investors and market dynamics, but it can also disrupt efficient pricing mechanisms, hinder capital formation and damage the reputation of small companies. Increasingly aware of the issue, regulators last year issued a warning to investors, urging caution and alerting them that seemingly independent information on investment research websites may in fact be part of deceitful stock promotion campaigns.
To help address the issue, New York-based organization OTC Markets Group, Inc. (OTCQX: OTCM) officially launched a new stock promotion symbol, a simple promotion risk flag that alerts market participants, investors and regulators to the presence of promotional activity. Easily recognizable, the promotion risk flag, shaped like a megaphone, will be added to companies' quote pages on the website OTCMarkets.com, as well as the group's other websites and market data feeds. The stock promotion flag will appear on the page of any company that uses anonymous or paid promotion to misinform or mislead the public and will remain on the page for 15 days after the last promotional piece is distributed.
In addition to the new flag, OTC Markets Group also released a Policy on Stock Promotion (http://nnw.fm/J1IOy), which helps identify misleading promotional campaigns and outlines the group's efforts to address the problem, establish best practices and enhance market transparency.
According to the new policy, misleading promotional campaigns typically disseminate false or baseless claims, predict unrealistic price targets or omit relevant information, via differing channels including but not limited to social media, emails, newsletters, videos, press releases, etc. Fraudulent promotions do not clearly identify their sponsor and can come from an anonymous source; they use speculative language and make grandiose claims regarding the issuer's performance and the industry as a whole, but also make unreasonable predictions about the issuer's operations and stock price growth. Little or no factual information is included in these campaigns, which instead focus on getting investors to "take action immediately" and invest in the issuer's stock without offering any fact-based risk assessment.
OTC Markets Group is constantly monitoring for potential promotional activity and evaluating its impact on trading. Some companies whose stocks are being promoted may not even be aware of the promotion campaign. The group underlined that, nevertheless, all public companies have the obligation to provide accurate data and address any misleading information as quickly as possible. OTC Markets Group may also ask any company suspected of involvement in stock promotion activities to issue a statement to address the issue by either confirming or correcting erroneous information included in the promotion, as well as to disclose any recent transactions involving affiliates and insiders.
Dedicated to providing price, liquidities and other kinds of information for securities traded over the counter, OTC Markets Group currently offers three levels of participation: OTCQX – for non-shell, operationally viable companies that provide extensive financial information but don't report to the Securities and Exchange Commission (SEC); OTCQB – for companies that meet basic requirements including a minimum one-penny stock price bid; and Pink – for companies that aren't required to provide specific information and are rated based on what they provide with the designations Current, Limited, None, or Caveat Emptor (the last one signaled by a skull and crossbones icon as a potentially high-risk investment where investors are urged to exercise caution).
Should harmful promotional activities be identified or if a security has a history of misleading promotion, OTC Markets Group reserves the right to reject that company from trading on OTCQX or OTCQB or may even remove the company entirely if the promotional activity is found to have a negative impact on the market's integrity. Additionally, the group will refer any concerns about stock promotion to relevant regulatory authorities, including the SEC or the Financial Industry Regulatory Authority (FINRA).
Focus on Fact-Based, Informational Promotion Campaigns
Many public and private companies that are still in the early stages of development continue to rely heavily on promotional campaigns to raise brand awareness and increase their visibility in view of spurring further growth. While OTC Markets Group's crackdown on stock promotion may be seen like a cause for concern, it is actually a remarkable opportunity for all listed companies to build their brands stronger via transparent, fact-based information campaigns.
As a multifaceted information service that specializes in providing a new generation of social communication solutions, enhanced news release services and news aggregation and syndication, NetworkNewsWire (NNW) welcomes OTC Markets Group's new stock promotion policy and reaffirms its commitment to delivering only relevant and factual content, whether it's industry or company news, market analyses or corporate communications.
With a constant focus on accuracy of information provided, NNW leverages an extensive team of experienced writers and journalists and an ever-growing distribution network of more than 5,000 syndication outlets nationwide to bring its clients brand awareness, visibility and recognition based on fact-based news, content and information. NNW's strategies help private and public companies expand their reach and get their latest news and relevant information before their target audiences of consumers, investors, journalists and the general public.
Request a Live Demo from NNW today: www.networknewswire.com/Demo
More from NetworkNewsWire
About NetworkNewsWire
NetworkNewsWire (NNW) is a financial news and content distribution company that provides (1) access to a network of wire services via NetworkWire to reach all target markets, industries and demographics in the most effective manner possible, (2) article and editorial syndication to 5,000+ news outlets (3), enhanced press release services to ensure maximum impact, (4) social media distribution via the Investor Brand Network (IBN) to nearly 2 million followers, (5) a full array of corporate communications solutions, and (6) a total news coverage solution with NNW Prime. As a multifaceted organization with an extensive team of contributing journalists and writers, NNW is uniquely positioned to best serve private and public companies that desire to reach a wide audience of investors, consumers, journalists and the general public. By cutting through the overload of information in today's market, NNW brings its clients unparalleled visibility, recognition and brand awareness. NNW is where news, content and information converge.
For more information, please visit https://www.networknewswire.com
Please see full terms of use and disclaimers on the NetworkNewsWire website applicable to all content provided by NNW, wherever published or re-published: http://NNW.fm/Disclaimer
NetworkNewsWire (NNW)
New York, New York
www.networknewswire.com
212.418.1217 Office
Editor@NetworkNewsWire.com