Mobius.bet has teamed up with top Esports company Epulze to launch the Mobius.bet Maestros – Dota 2 Tournament
This South American tournament features a $10,000 Prize pool
The Mobius.bet Maestros – Dota 2 Tournament runs from July 26th to August 5th
Mobius Interactive Ltd., an online Esports gaming operator, announces the Dota 2 Mobius.bet Maestros tournament in South America. This tournament features a $10,000 prize pool. To deliver this ground breaking Esports event, Mobius Interactive's flagship site, Mobius.bet has teamed up with top Esports provider Epulze. Epulze provides a world class online platform that launches promising amateur players into the exciting and rapidly expanding world of professional Esports. Epulze also produces a wide variety of professional tournaments while hosting their own livestream productions. Having served hundreds of thousands of players in over 60,000 online tournaments—Epulze provides all levels of gamers with a safe and exciting venue for their sport.
The main event will take place from July 26 through August 5th.The Mobius.bet Maestros has 8 participating teams, 7 being direct invites, while the remaining slot will be picked up by the top team from the open qualifier. The main event will consist of a Bo2 Round Robin group stage with 1 group. The top 4 teams will then advance to a double elimination playoff. Ultra Play, Mobius Interactive's award-winning Esports platform provider, is hosting the online "Beat the Pro" event throughout the tournament.
Participating Teams:
SG Esports, Team UNH (Team Unknown), Infinity, Noping Esports, Binomistas, INF.UEsports, Hokori, and the qualifier winner.
Lynn Pearce, Co-Founder and CEO of Mobius Interactive, sees great potential in this emerging market:
"The moment Team Mobius has been waiting for has finally arrived! We have gone live with our first Esports online tournament into Brazil, Peru and the rest of the Latin American market. We are so proud to be doing this with the amazing Epulze team, their professionalism is truly astounding and we are very grateful that they chose to run this exciting Esports online tournament in Brazil with Mobius.bet. We look forward to a long-term partnership with Epulze and to the success of our first tournament in the region, running until 5th August 2021."
The event is being broadcast in English, Spanish and Portuguese on Epulze's own and partnered channels: English: Epulze, Spanish: 4D Esports, and Portuguese: Aldeia TV. Pontus Lövgren, Epulze Co-Founder and Director of the event, is "very excited to be working with Mobius.bet." "This partnership will give us a good opportunity. Mobius.bet Maestros will be the first in a long series of tournaments in the region and we're happy to have Mobius.bet onboard."
Mobius Interactive Ltd. provides a variety of unique offerings catering to diverse demographic groups, powered by the award winning UltraPlay Esports platform. Their flagship brand, Mobius.bet, combines loyalty and targeted gamification into one seamless package. As a top sponsor of the 2021 FIFA World Cup Qualifiers in Brazil, the Mobius.bet brand will be seen by up to 40 million people per game on Globo TV.
The team at Mobius Interactive Ltd. collectively bring over 40 years of hands-on experience to the industry. Team Mobius has created a unique iGaming experience: one that caters to the client through gamification, loyalty rewards, and exceptional customer service throughout the player journey.
Mobius Interactive is open for investment opportunities.
For further information please contact:
Gary Eldridge – President
1 (604) 783-1685  gary@mobiusinteractive.ltd
Seamus Byrne – VP Corporate Development
1 (902) 441-5757  seamus.byrne@halifaxcitrus.ca
Tracey Miller – VP Mergers & Acquisitions
1 (604) 355-5589  tracey@mobiusinteractive.ltd 
For more information, visit the company's website at www.MobiusInteractive.Ltd.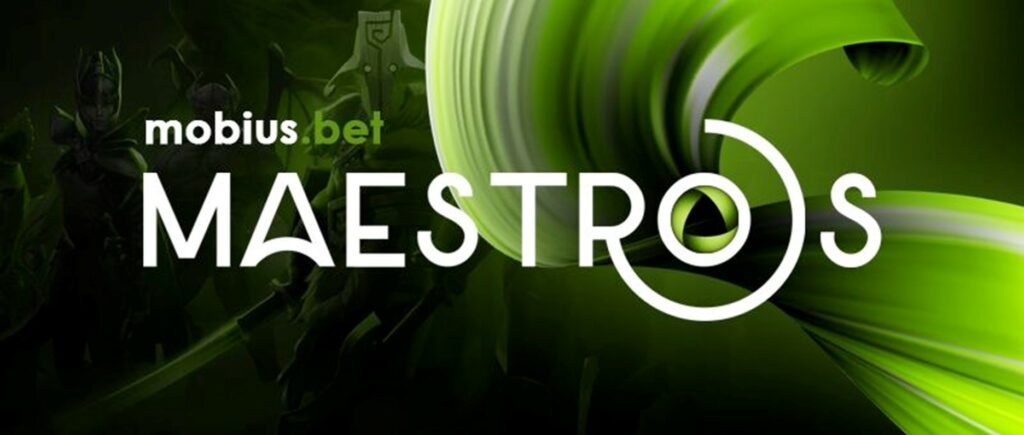 NOTE TO INVESTORS: The latest news and updates relating to Mobius are available in the company's newsroom at http://nnw.fm/Mobius
About NetworkNewsWire
NetworkNewsWire (NNW) is a financial news and content distribution company that provides (1) access to a network of wire services via NetworkWire to reach all target markets, industries and demographics in the most effective manner possible, (2) article and editorial syndication to 5,000+ news outlets (3), enhanced press release services to ensure maximum impact, (4) social media distribution via the Investor Brand Network (IBN) to nearly 2 million followers, (5) a full array of corporate communications solutions, and (6) a total news coverage solution with NNW Prime. As a multifaceted organization with an extensive team of contributing journalists and writers, NNW is uniquely positioned to best serve private and public companies that desire to reach a wide audience of investors, consumers, journalists and the general public. By cutting through the overload of information in today's market, NNW brings its clients unparalleled visibility, recognition and brand awareness. NNW is where news, content and information converge.
To receive SMS text alerts from NetworkNewsWire, text "STOCKS" to 77948 (U.S. Mobile Phones Only)
For more information, please visit https://www.NetworkNewsWire.com
Please see full terms of use and disclaimers on the NetworkNewsWire website applicable to all content provided by NNW, wherever published or re-published: http://NNW.fm/Disclaimer
NetworkNewsWire (NNW)
New York, New York
www.NetworkNewsWire.com
212.418.1217 Office
Editor@NetworkNewsWire.com
NetworkNewsWire is part of the InvestorBrandNetwork.