Investment Considerations
Nowigence Inc. is the creator of Pluaris™, an off-the shelf, cloud-based, artificial intelligence (AI) platform that automates intelligent reading while searching for information in real-time for large datasets.
Its patentable, proprietary AI technologies automatically read data from hundreds of millions of documents in seconds with human-level comprehension and understanding of text.
Even from its early days, Nowigence attracted users from major corporations, thereby not only earning moderate revenues but also getting feedback during product development.
The company's business is global, with its corporate office in Albany, New York, and tech centers in Charlotte, North Carolina and Noida, Uttar Pradesh (India).
While most other products are tailored for a specific use case, Pluaris was developed as an adaptive learning platform, offering features and flexibility to appeal to multiple target markets.
Most competitors belong to the service industry or are consultants, providing manpower to custom-develop solutions from scratch for clients; Gartner reports that 85% of such solutions fail.
State-of-the-art AI algorithms combined with an intuitive user interface and "no code" technical requirement ensure almost any consumer can derive value from Pluaris immediately and with no specialized training.
The company's most meaningful and proprietary IP is around machine learning and natural language processing; these tools have been and are continuing to be developed and enhanced.
Nowigence operates in the rapidly growing cognitive computing and personal knowledge management (PKM) markets, which have an estimated one billion users and are currently underserved.
The cognitive computing market was valued at $8.87 billion in 2018 and is projected to reach a value of $87.39 billion by 2026, growing at a CAGR of 31.6% from 2019 to 2026.
The members of the management team are highly experienced, with over two decades of experience each in building successful technology companies.
Nowigence Inc. (OTCQB: NOWG) is an innovative software-as-a-service ("SaaS") company focused on developing and bringing to market Pluaris™ — a comprehensive, ready-to-use artificial intelligence ("AI") platform. Pluaris delivers the combined power of an intelligent reader along with a smart search engine. It works 24/7 reading and analyzing relevant content as is being created in various public and private data sources on topics that one reads either because one enjoys them or because one needs to gather information to fulfill job tasks or other responsibilities.
A personal knowledge management ("PKM") tool, Pluaris is created for those who want to advance their competitiveness with the power of intelligent reading while searching for information. It accelerates the pace of problem-solving and decision-making. Pluaris is an end-to-end, fully automated, data-science product, offering data-at-scale capabilities mimicking the human process in their abilities to learn. It performs tasks that typically require human intensive activities when reading information from public and private data sources. It provides precise answers to questions asked, analyzes different perspectives, discovers new connections, and creates organized and nested notes. As a result, Pluaris allows teams to work collaboratively from anywhere in the world to share and draw informed conclusions.
Nowigence puts the power of data science into the hands of consumers through integrating state-of-the-art data processing techniques in an intuitive interface at an affordable subscription price. The Pluaris platform generates a trove of critical information to assist individuals, teams, and organizations to quickly build expertise. It reads and analyzes hundreds of pages in a few minutes wherein the data is transformed, linked, taxonomized, and optimized for storage and further trend analysis.
Key Target Market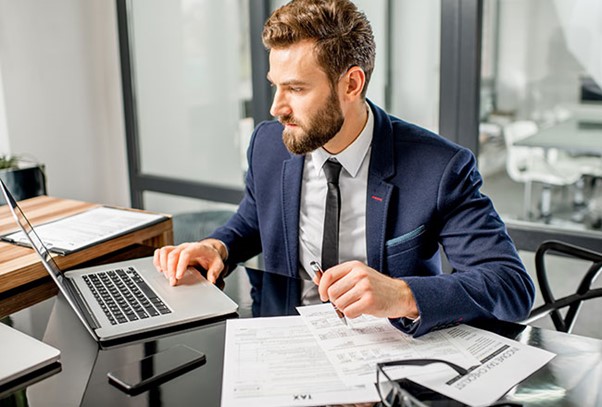 Pluaris is pre-built with supervised and unsupervised machine learning (ML) and natural language processing (NLP) models. It has three main features. They are:
A precise information retrieval engine
An intelligent reader, and
A Smart Search Engine that intelligently reads and analyzes content written inside files instead of contemporary search tools that use keywords to bring forth URLs or files which users still need to open to read manually.
Pluaris enables distillation of knowledge from hundreds or thousands of sources in seconds rather than the time-consuming method of reading and gaining insight from one source at a time. Keyword-based search-and-retrieval applications do not have the capability to open documents, read content, extract key points, conduct cause-and-effect analysis or answer questions specifically. Pluaris includes those features while going one step further with its semantic capabilities to empower users with interpretations of retrieved information. Nowigence estimates this feature alone can save typical researchers between one and three hours per workday. The platform also extracts only important and relevant information on every monitored or researched topic, reducing "noise" and information overload, a major source of workplace stress.
Pluaris Solution
The Problem
In the modern world, there is a need to consume a tremendous amount of text and transcript-based information for both personal and professional use. This need is met with exceptional challenges due to:
Information Overload: For virtually any significant topic, the amount of textual information available and continually generated is vastly more than can be consumed by an individual.
Pervasive Distractions: In the era of modern technology, new inputs such as instant messages, e-mails, social media and more reduce attention spans often lead to the disregard of information considered too long and complex to read.
Highly Imperfect Human Recall: Information that is read is easily forgotten and, while key insights may be retained, the details are almost certainly lost.
Data Sharing/Translation: Working in teams often finds colleagues researching the same content, with much of the information acquired by one individual lost in translation with the communication process to others.
Pluaris
From its early days, Nowigence has worked with pioneers and stalwarts in the fields of machine learning ("ML") and natural language processing ("NLP"). In doing so, the company was keen to solve the big problem of the information age — too much data exists for it to be processed manually.
Pluaris is designed as a user-friendly platform, requiring no technical expertise or extensive training while avoiding structured or rigid methodology. As a result, Pluaris is adaptable to the unique needs by which individuals absorb knowledge and may be utilized across a variety of different functions and sectors. By leveraging the capabilities of Pluaris' state-of-the-art no code editing, organizations have the flexibility to improve and tailor results without hiring data scientists. Further, real-time information retrieval, meaning instantaneous delivery of outputs at the click of a button, ensures the client never misses any piece of intelligence.
Pluaris does not simply gather information. The platform was built over the course of three years by a Nowigence team of experts and is designed to understand the context of every sentence it reads. In cases where Pluaris does make an error in contextual interpretation, the user can correct it, instantly giving the correction precedence over the ML's algorithmic outputs. This removes the biggest criticism against AI/ML platforms, which is that annotating data and developing training datasets to build models takes too much time and effort from internal teams.
Use Cases
There is a virtually unlimited potential for Pluaris to cut through information overload and bring critical data to individuals and enterprises. Nowigence has customized its platform to cater to the needs of a variety of users, including an enterprise customer interested in tracking news and events in the telecom industry. In less than a week, Nowigence was able to quickly create and fine-tune a list of monitored topics, resulting in the team's access to an annotated and industry specific news feed.
In another instance, Pluaris was useful to an employee of one of the world's largest aluminum mining companies tasked with preparing talking points for her manager for an upcoming investor meeting. Using the platform, she built a comprehensive database of documents, including notes, transcripts, speeches, question-and-answer sessions, annual reports, and internal documents, some of which were from previous investor meetings. Through the platform's dashboard and using various filters, she was able to quickly explore that database and pull the information together in a Pluaris Notebook to share directly with her supervisor.
Pluaris has further proven valuable in individual and personal-use cases. For example, a customer who was already using the platform for business intelligence decided to use his account to make improvements in his health after he received a report from his doctor of a high fasting blood sugar level. After uploading a few research reports, reviewing the summaries and exploring the annotated labels, the user set up Pluaris to monitor topics such as "lowering fasting blood sugar" and "low glycemic food." From those results, he built an action list of daily habits for diet and fitness and, within two months, brought his fasting blood sugar level back down.
Market Considerations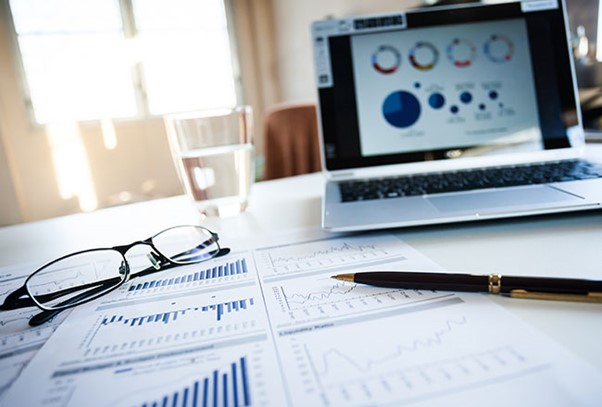 Pluaris users include:
Educators, Learners, and Publishers of Interactive Community Knowledge Banks: In a recent report titled "Digital 2022 – Global Overview," published by the Tribune, it is said that the world between the ages of 16 and 64 spends a daily average of seven hours on the internet. Wikipedia estimates this age group to be 74% of the world's population of nearly 8 billion people. Pluaris is helping create interactive community knowledge banks for people to save time and improve their quality of learning for specific subjects or topics. The first one being set up is on "healthy living."
Knowledge Workers: Gartner estimates there are more than one billion knowledge workers worldwide as of December 2019. According to a McKinsey report, employees spend 1.8 hours every day searching and gathering information. Nearly all data generated in businesses is in the form of language, but few today have the resources to leverage it. Pluaris, with its basis in data science, synthesizes knowledge from information assisting users to accelerate the pace of problem-solving and decision-making.
Nowigence offers subscription-based pricing to educators, researchers, learners, and publishers of community knowledge banks. Subscription prices are nominal but vary depending upon the volume, variety, velocity, and frequency of accessing large data sets.
Prices vary depending on the scope for small, medium, or large organizations. Typically, the business model is a one-time set up fee to taxonomize and link extracted entities which are user specific jargon. An additional fee is charged for scoping and integrating Pluaris with currently used enterprise tools. Subsequently, a monthly subscription fee is charged.
In 2020, the amount of data in the world was estimated at 44 zettabytes. By 2025, the amount of data generated each day is expected to reach 463 exabytes globally. Reading intelligently while searching for information is going to become an even bigger problem. Nowigence is targeting opportunity across the rapidly growing cognitive computing and personal knowledge management ("PKM") markets. According to Allied Market Research, the cognitive computing market alone was valued at $8.87 billion in 2018 and is projected to reach a value of $87.39 billion by 2026. This represents a CAGR of 31.6% from 2019 through the end of the forecast period.
Leadership Team
Anoop Bhatia
Founder and Chief Executive Officer
Anoop Bhatia founded Nowigence Inc. and has served as its CEO since 2015. Previously, he worked as a global operation strategic transformation leader for Momentive Performance Material (formerly GE Silicones). Bhatia's experience includes more than two decades serving in roles for various General Electric companies across different countries, including the U.S., India, The Netherlands and Germany. He played a key role in establishing GE Silicones as the first-ever wholly owned foreign subsidiary established in India in 1996. Bhatia holds a B.S. degree in chemical engineering from BITS in India and completed post-graduate studies in management from Heriot-Watt at Edinburgh in Scotland.
Gordon Haupt
Chief Technology Officer
Gordon Haupt brings more than 20 years of experience building and leading diverse engineering and operations teams, as well as a strong technical background in machine learning, signal processing and statistical data analysis. This includes expertise in speech and text, biotechnology and computer vision applications. He is experienced in all phases of engineering development and operations and is a named inventor on 15 issued patents. Haupt holds a B.S. degree in engineering mechanics from the University of Wisconsin and M.S. and Ph.D. degrees in aeronautics and astronautics from Stanford University.
David Evans
Chief Financial Officer and General Counsel
As an attorney and licensed CPA in the state of New York, David Evans has extensive experience in multistate and international tax policies and guidelines, federal taxation laws, mergers and acquisitions, including valuation of closely held businesses. He is a contributing author to the New York State Tax Service, a six-volume publication of NYS tax laws and regulations. His prior experience includes serving as a managing director for UHY Advisors LLC, a board member and chairperson of the Tax Division Executive Committee of New York State Society of Certified Public Accountants, as well as a past president of the Estate Planning Council of Eastern New York. Evans holds degrees from Hofstra University and State University of New York at Buffalo.
Uday Bawa
Vice President Business Development – India, SEA, and MEA
Uday Bawa brings a wealth of nearly two decades of global P&L experience, growing businesses from scratch in the field of energy and sports. He has worked in B2C and B2B sales environment focusing on product sales, building the brand and generating endorsement deals for renowned sports personalities in India. Previously, he worked in the petrochemicals industry, where he led Houston-based Dorf Ketal's Fuels business for North America. He was instrumental in generating sponsorship revenues for the Commonwealth Games in Delhi, India, in 2010 from corporate sponsors. He has also managed Indian sports icon Sachin Tendulkar's commercial interests and endorsement deals. He completed his bachelor's from Symbiosis International University in India and then his executive MBA from Rice University at Houston in Texas. He is a Doon school (India) alumnus.
Additional Resources